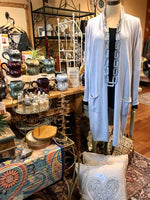 A little about Stella
We are a touch-and-feel experiential boutique located in Evanston, Illinois, just outside of Chicago. We pride ourselves on our human connection but wanted to provide a little taste of the kinds of things we offer to those who cannot visit our store in person. All items are hand-curated by small-business owner Rachel, and new items will be added regularly.
Thank you for visiting Stella!
Explore
Location
Stella Boutique
2116 Central Street
Evanston, IL 60201
847.864.5565
rachel@stellaevanston.com
WE ARE OPEN!
Monday-Saturday:
11 a.m. to 5 p.m.
Sunday:
12 p.m. to 4 p.m.